Banjos For Sale

(and other related stuff for sale)

I try to describe everything as I see it, including components and condition, but I may miss something
every now and then. Feel free to contact me for more information or pictures - 952 484-7150 or Email Me All prices excluding shipping.
Unconditional Return Policy:
I guarantee anything you buy from me to be as described or I will
gladly accept a return for a full refund (excluding shipping, for the obvious reason).
Payment: Checks are the least-cost alternative for all of us, but I will also accept PayPal payments on
an individual basis.

Stock #5
1997 Recording King Flathead by Greg Rich. Extremely rare. Not to be confused with the modern banjos by the same name, this was made 100% in the USA after Greg Rich left Gibson to start his own banjos. Burlile tone ring, Mahogany, Style 6 MOP Inlays, impeccable workmanship and detail.
$3,100 or Best Offer.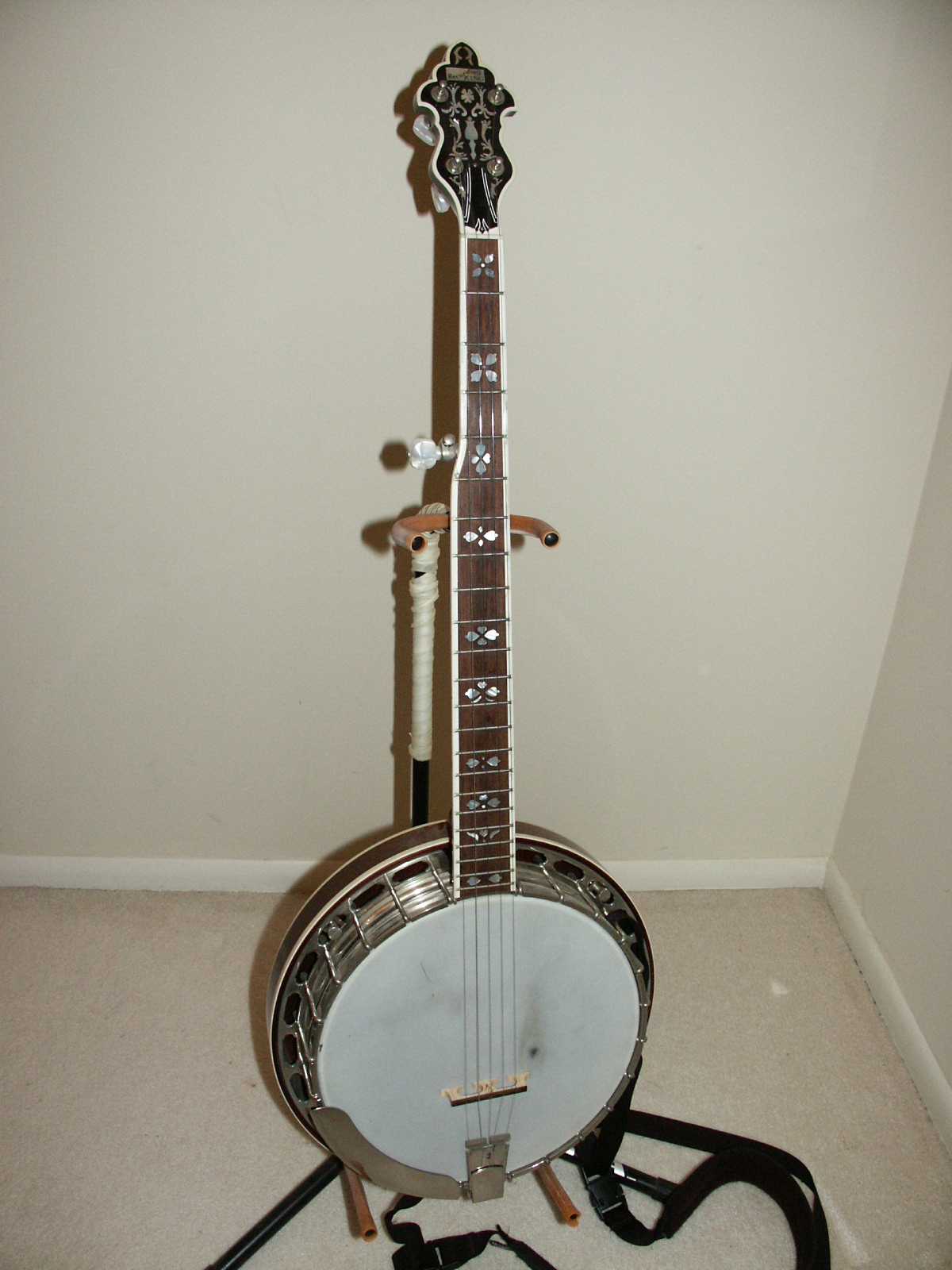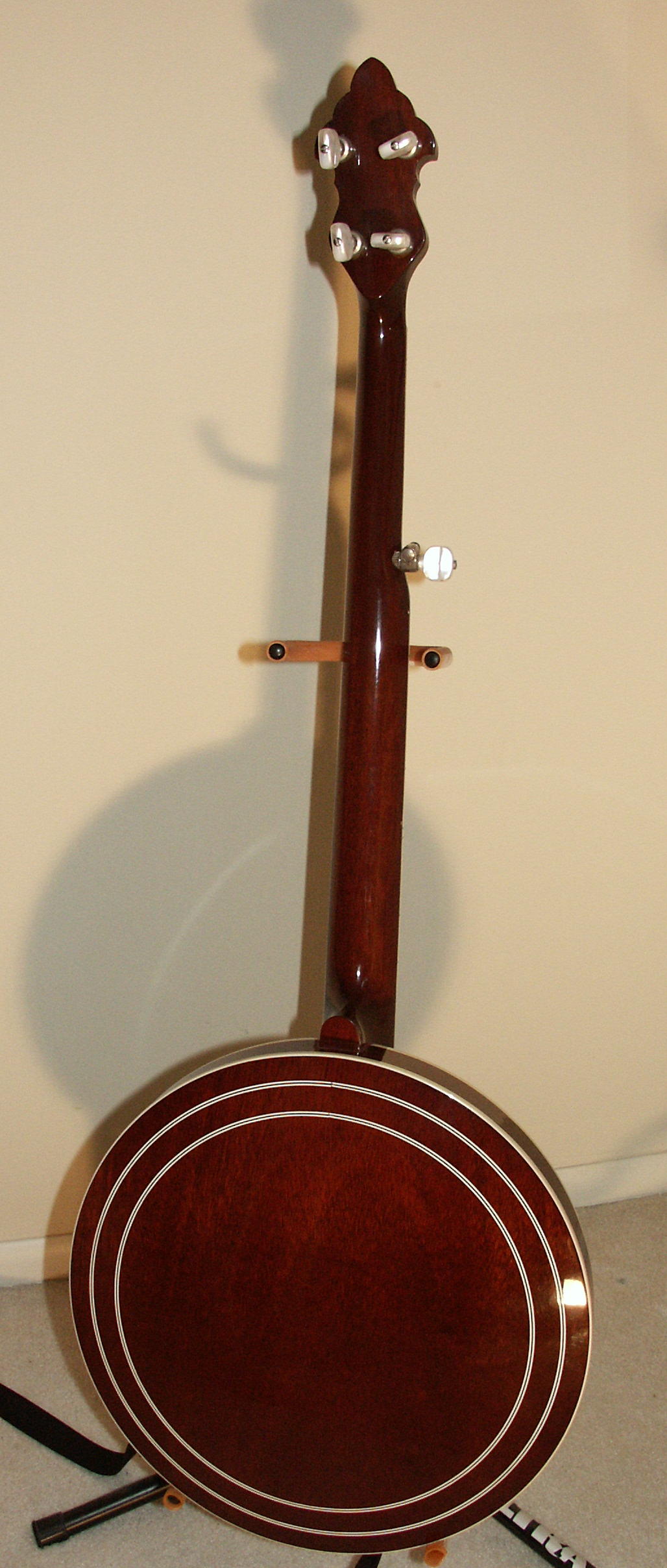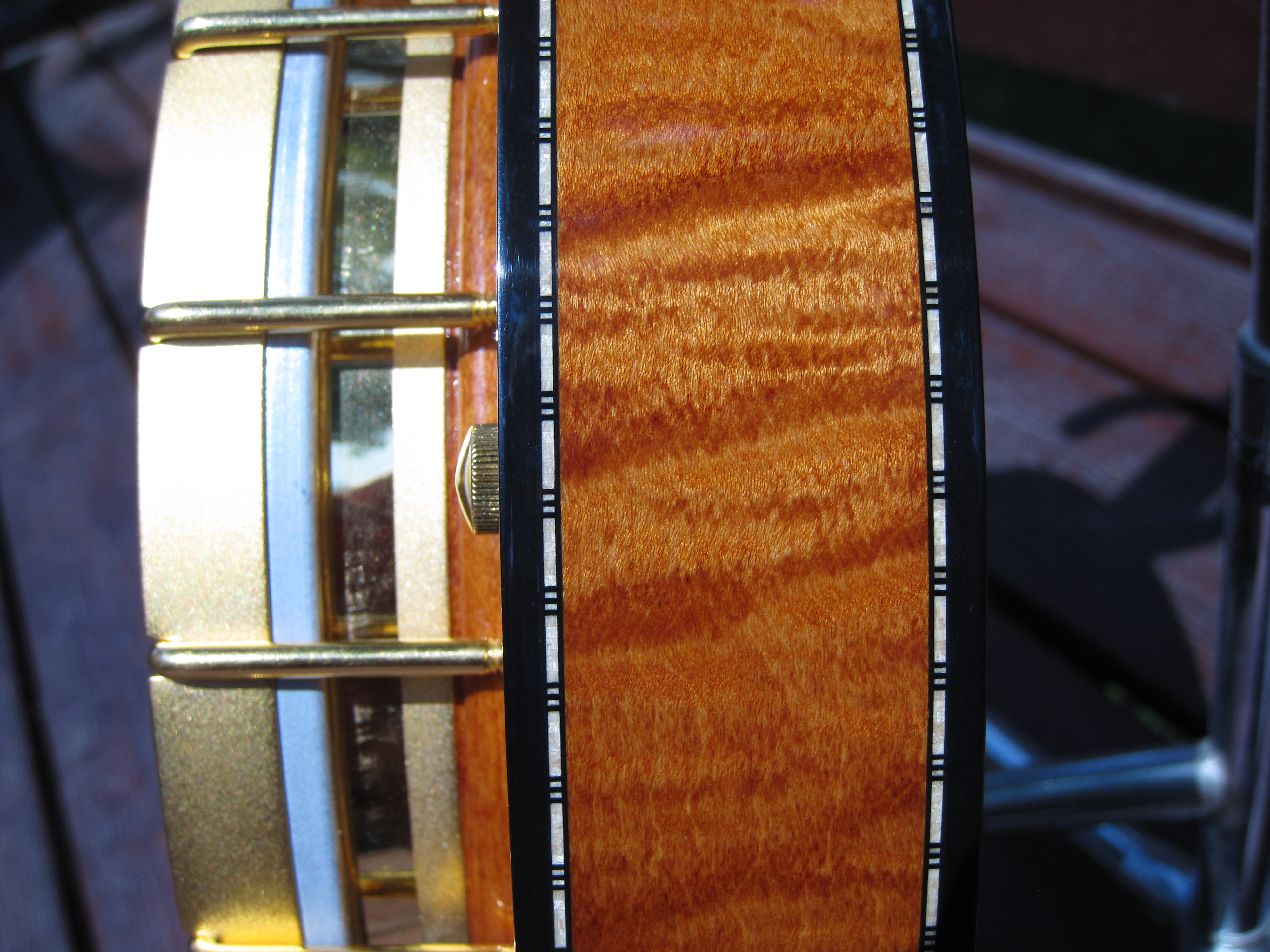 Stock #6
1936 TB-3, FON 42-23. One piece flange teno
r 40-hole archtop. Possibly over-sprayed resonator. Original flange in excellent condition, original hooks, pancake tuners and red-line case included. Missing hoop and Tailpiece. Great candidate for conversion to RB and/or flathead. $4,499 or Best Offer.
SOLD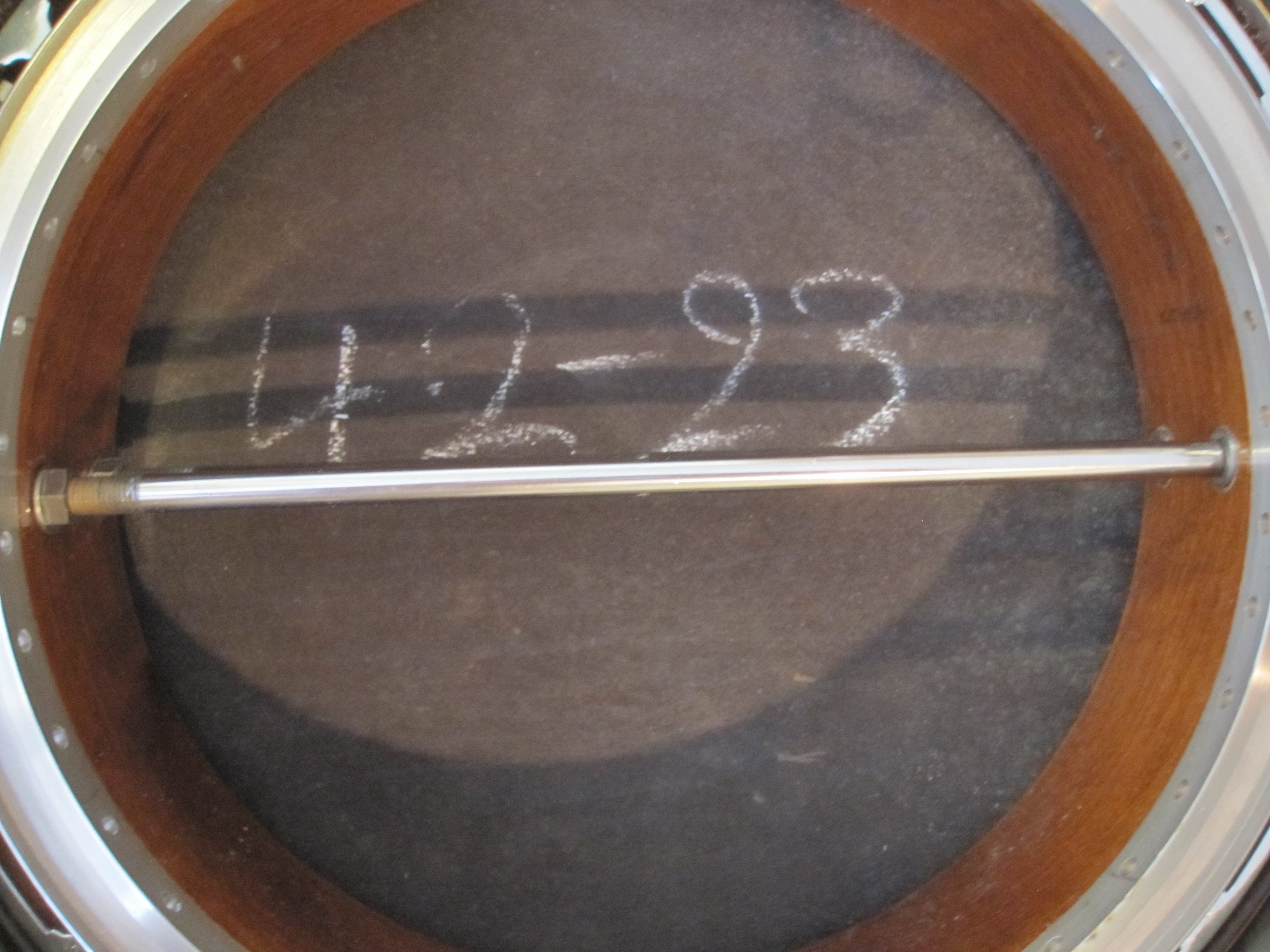 Stock #2
1935 TB-7. All original except for the tuners. Full weight (3lbs+) High Profile Flat Head Tone Ring.
$49,900 Click photo to inquire.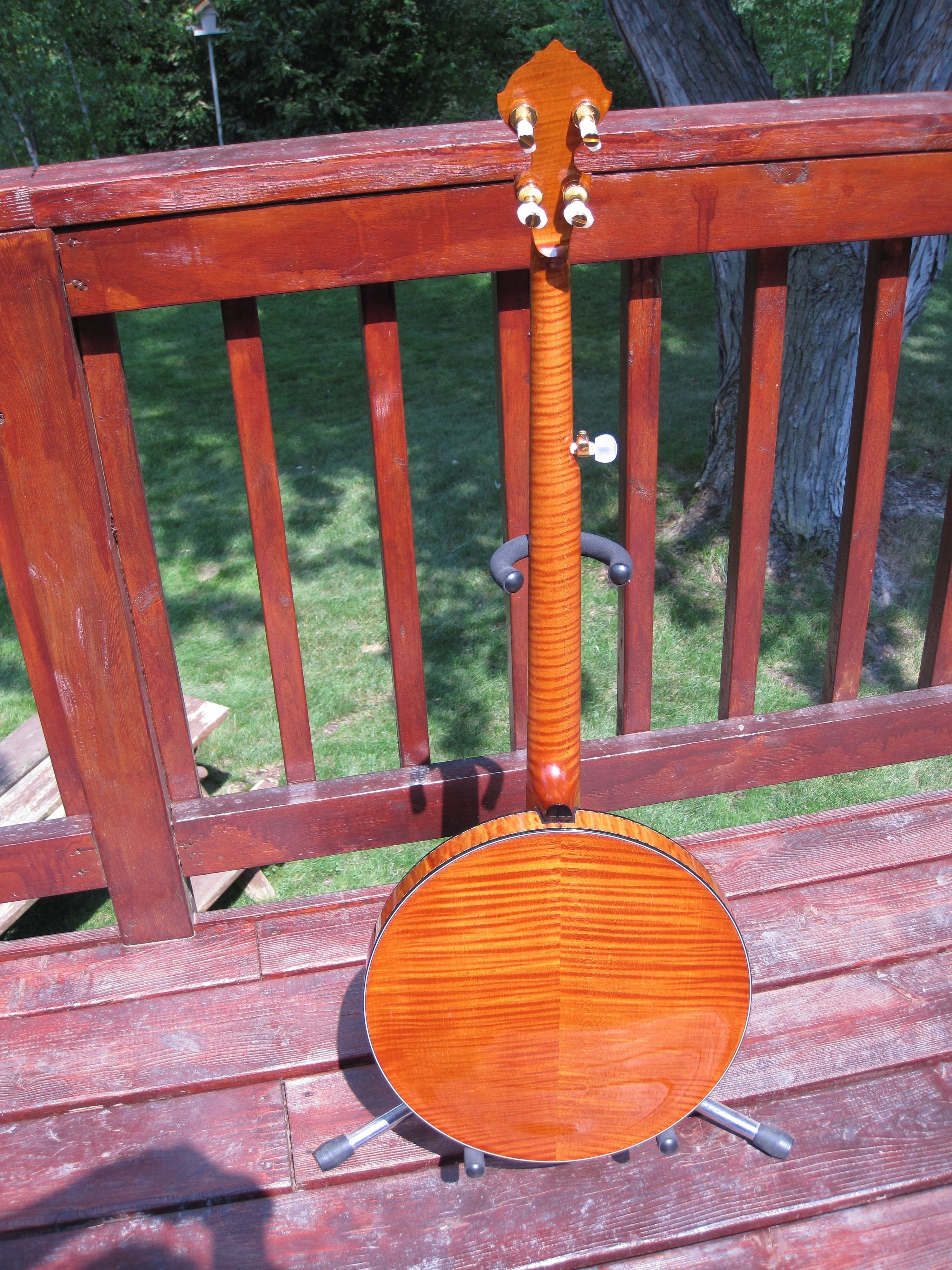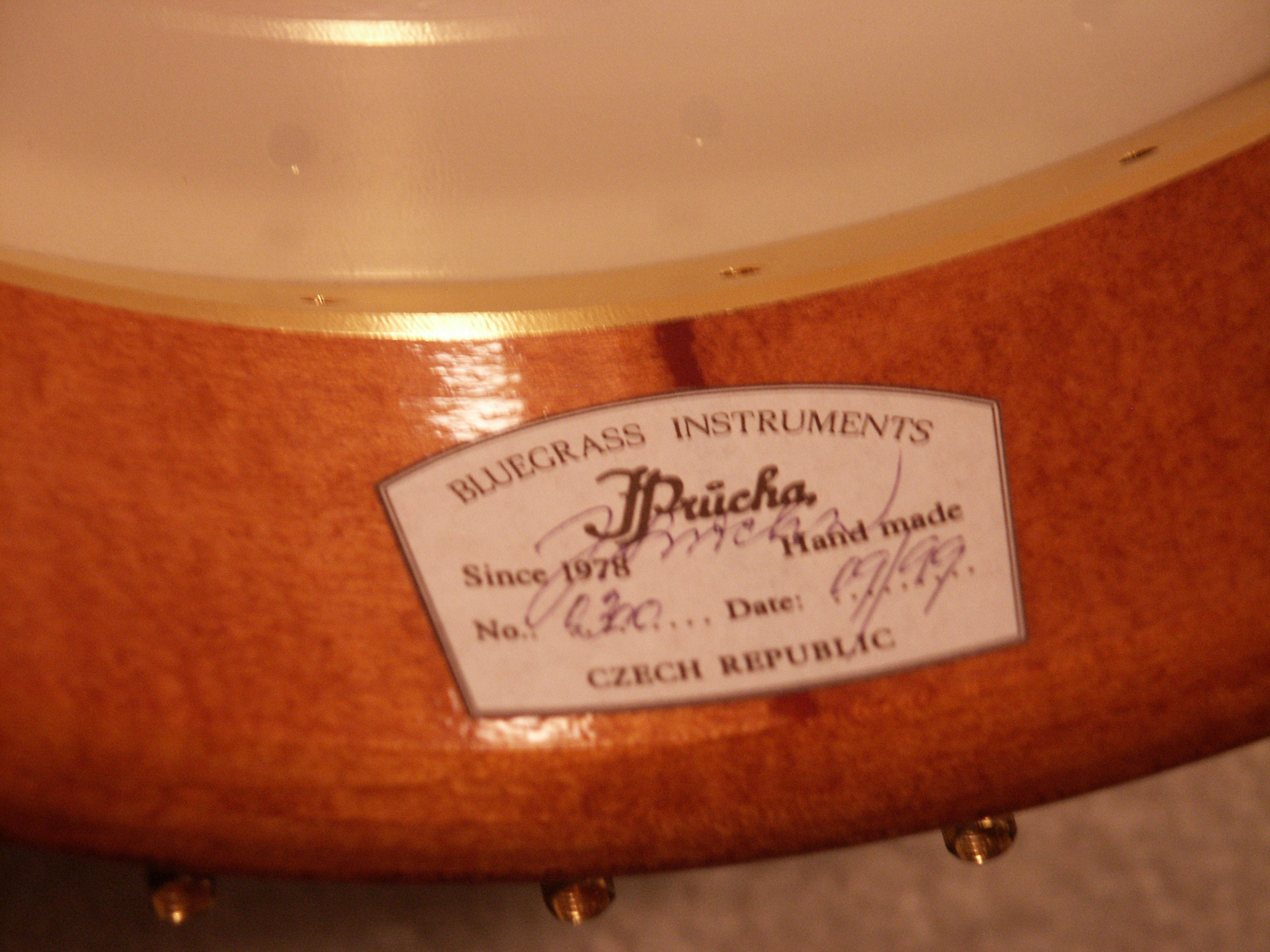 Stock #3
1930's KK-10. This is a fixer-upper, in fact a perfect base for a pre-war conversion to a 5-string bluegrass banjo. For those of you who crave the MOTS look, this would be a very inexpensive starter for a conversion. The resonator is sound but has a few separations (see photos). If you want these closed up, I can do that with hide glue for an extra charge. There is a hairline crack in one of the sound holes of the original pre-war flange (pictured), which is absolutely non-structural. It has a flat hoop/hook design, which is quite functional but which you will probably want to replace with a notched version at some point. No tailpiece.
$2,000 or Best Offer.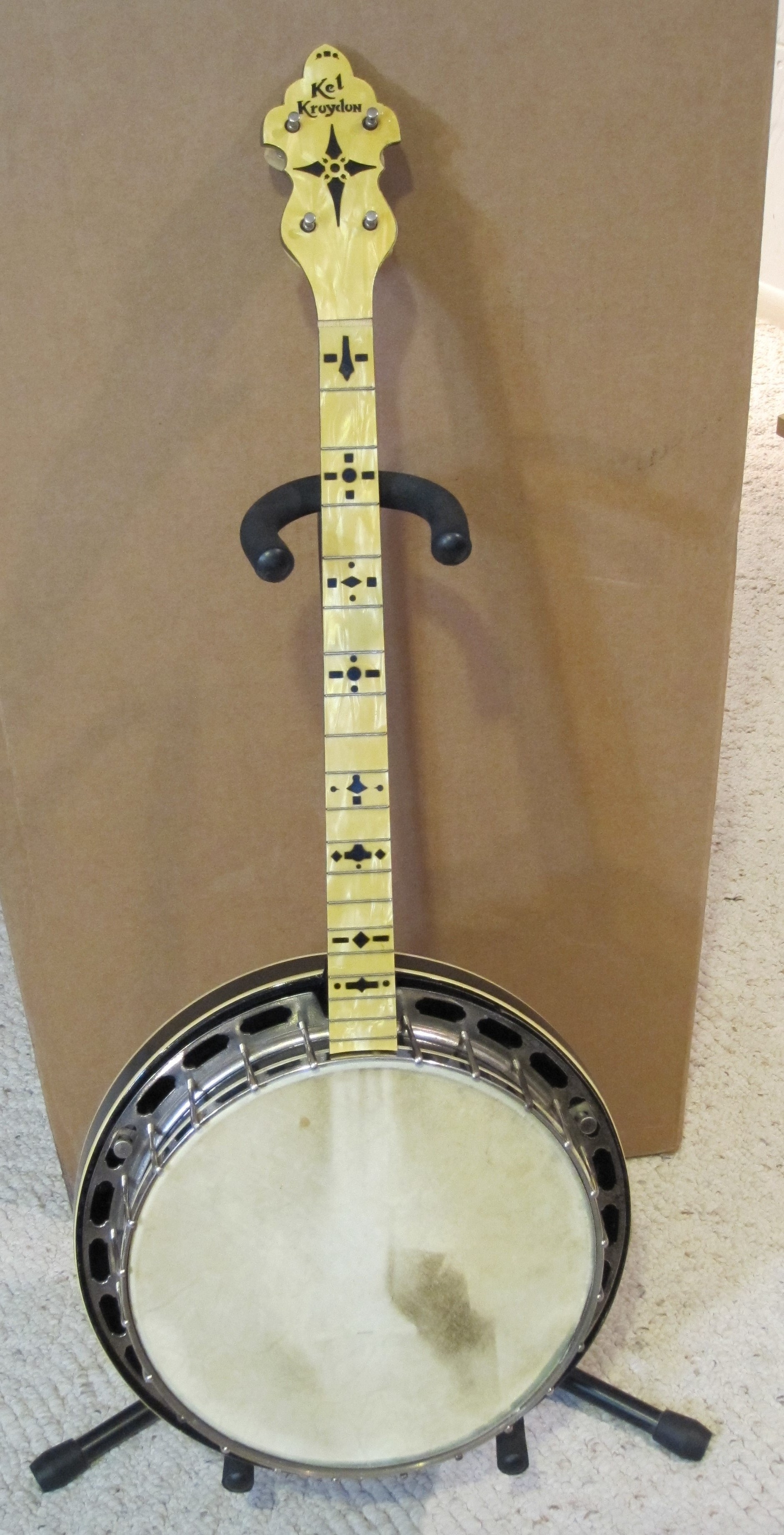 Stock #1
1999 Prucha Fall-in-Love Custom Gold
This was purchased from Jaroslav Prucha through Greg Boyd (check out Greg's site and information on Prucha banjos here:
More Info
, or Prucha himself at
Prucha Website
This was an "over-the-top" creation, with book-matched solid 100-year-old flamed European Maple resonator (carved inside by hand by Prucha and "tuned" like the old violins), gold-plated throughout, and the ultimate appointments in abalone inlays and binding on a radiused fingerboard. It doesn't get any better than this... the last banjo anything like this was listed on Boyd's site with a 5-digit selling price.... You will note that all of the Prucha's are "pre-sold", so you won't see many banjos of this level come along in the future.
Reduced to $4,500
or best offer.
New!